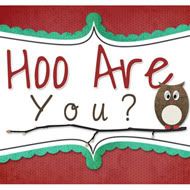 Be sure to link back up at Night Owl Crafting!
1. What is you favorite summertime snack? Fresh tomatoes. I love it. On a sandwhich; plain with some salt; I don't care! I love tomatoes!
2. Do you tan at all? (tanning bed, outside, spray, etc) If I have time to take the kids to the pool, that's where I will get my tan.
3. What is your favorite activity to do outside? Swim. Or sit on the front porch with some fruity drinks:)
4. Do you recycle? Sadly no:(
5. How hot is it where you live today? It's 84 degrees right now...which is A LOT cooler than it's been all week!